Original Hercules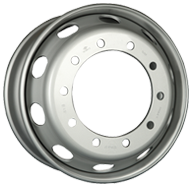 5 Ton Carrying Capacity
Maxion Jantaş breaks new ground. We have created a stronger wheel for heavy duty commercial vehicles: It's the Hercules with 5 ton carrying capacity! The entire world trusts Hercules for the most difficult road conditions.
ORIGINAL HERCULES WHEEL SPECS
STANDARD
HERCULES
Vehicles of Usage: All heavy duty trucks and tippers (BMC, DAF, Ford, MAN, Mercedes, Renault, Scania, Volvo, etc.)
Wheel Size
22,5 x 9,00
22,5 x 9,00 (Hercules)
Wheel Reference
229202
229154
Disc Thickness
14 mm ± 0,5 mm
16 mm ± 0,5 mm
Rim Thickness
6,0 mm
6,6 mm
Load Capacity
4000 kg/90 km
5000 kg/80 km
MEGA HERCULES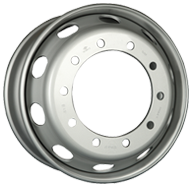 6 Ton Carrying Capacity
Maxion Jantaş has achieved one more technological breakthrough. For heavy vehicles, we have created a rim even stronger than the ones you already know: Mega Hercules has a load capacity of 6 tons!
MEGA HERCULES WHEEL SPECS
HERCULES

MEGA HERCULES

Vehicles of Usage: Entire excavation group, heavy tonnage vehicles (Mercedes, Ford, BMC, Renault, DAF, Volvo, Scania, MAN etc.)
Wheel Size

22,5 x 9,00

22,5 x 9,00 (Mega Herculesl)

Wheel Reference
229154
229154 S
Disc Thickness

16 mm ± 0,5 mm

16 mm + 0,5 mm
Rim Thickness

6,6 mm

7,2 mm
Load Capacity
5000 kg
6000 kg
REINFORCED PILOT WHEEL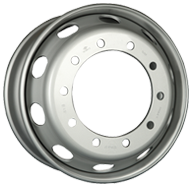 A wheel that the world trust...
In its category, world's strongest wheel bears Maxion Jantaş signature. We have developed a stronger wheel with the rim produced from more durable material. Pilot Wheel is now stronger and lighter with 5 tones load capacity.
REINFORCED PILOT WHEEL SPECS
STANDART

STRENGHTENED SINGLE MOUNT WHEEL
*Valid for Disc Brake Pilot Wheel
Dimension
22,5 x 11,75
22,5 x 11,75
Wheel code
0 mm Ofset
2920488
2920687
Drum Brake
120 mm Ofset
2920520
2920751
Disc Brake
Load capacity
4500 kg
5000 kg
Wheel Weight
43,5 kg
42 kg*
SPOKE TYPE RIM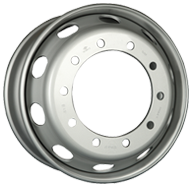 Tubeless and Tube-Type Applications
Maxion Jantaş replaces 3-piece wheels with newly designed tubeless spokes. 20 "3-piece wheels can be replaced with 22.5x9.00 tubeless spokes with 18 degree heel angle.
Spider Wheel
3-piece wheels for tube-type tires
The solution for duplex tires; Maxion Jantaş's rim 22.5x9.00 / 229065 can replace 20 "3-piece wheels.
Advantages of a spit rim over a 3-piece rim:
The use of spacers, flaps and inner tubes is not necessary.
Duplex tires are much stronger and longer lasting than inner tube tires.
Thanks to the good balance of tubeless wheels, both tire life and axle maintenance period are extended.
When the tire is punctured, the air leakage in the duplex tires is much slower than the inner tires, thus providing safety.